caperberry
Logo + Collateral
Nikkita takes the wisps of your ideas and weaves them into a tapestry that comes alive.
—Emily, Caperberry
About the project: Caperberry is comprised of a couple who loves working together in their pottery studio and through thoughtfully catered events where even the dishes the food is served on are made by hand. What started as a labor of love was now extending beyond their home studio and kitchen to local shops and events around town.
Caperberry needed a logo that could speak to the different aspects of their business and capture the essence of their creative efforts—a rustic elegance that felt refined but intentionally crafted. Their mission to "bring earth and nourishment into homes and environments to feed body, soul, and the spirit of community" is echoed in the natural and earthy design of their logo and business card.
The logo and supporting marks were inspired by actual textures of the pottery itself (the deckled dot-like markings from the clay, the concentric circles that hint at the turns on the wheel, the drip of glazes). The simple but lively caperberry is paired with dill, representing not only preservation and good spirits, but also a nod to an old, passed-down through generations recipe of dill pickles the couple makes every year.
Caperberry lives by the motto of "offering a cup" through all of its services and offerings, and the circle of the logo icon imimicsthe thick and varying lip of a cup or mug, viewed overhead ready to drink in.
Keywords: Meaningful + Intentional, Well Crafted + Artisan, Inviting, Joyful, Warm, Gather, Rustic, Elegance, Simple + Calming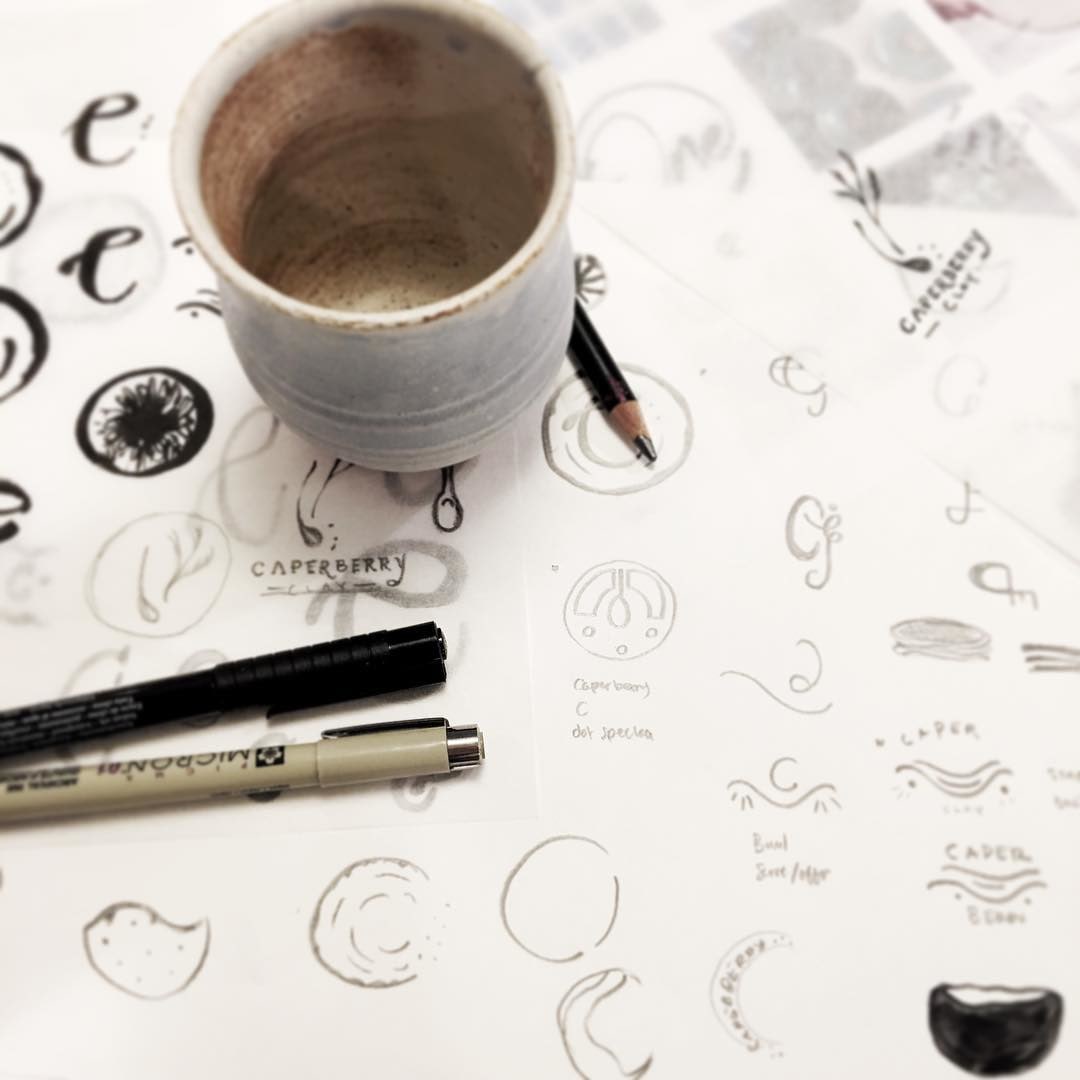 These designs are inspiring to us and will help motivate us in our work. The logo and accompanying designs are exactly what we asked for—professional and yet personal and relaxed. They have a handmade feel but are still very clean and present well.
—Caperberry
Ready to elevate your business to the next level?
Get holistic branding infused with meaning and intention.